Out organization
has more than 50 years of experience
,
being the cornerstone in our field.
Read more
Welcome!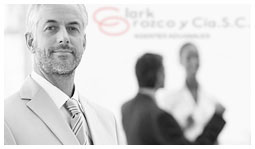 We are YOUR TRUSTED CUSTOM AGENCY
No matter how large your project is, contact us, avoid risks that may pose intermediaries…
Read more
Services
The following are services you can contract with us:
What we do?
WE ARE ABLE TO MANAGE IMPORT AND EXPORT PROCESSES FOR INDIVIDUALS AND COMPANIES
Your customs processes are easier to make by means of a custom agent.
Contact us for advisory, we will guide you step by step to complete the process, from the physical integration of your record until completion of the import/export operation.
Coninue reading
Do you need prompt assistance?
Don't hesitate to contact us, 10 telephone lines are available for your service.
Sometimes we may have customs emergencies, then we provide you a core 12 documents list needed to organize your record and expedite your process.
Continue reading
Testimonies
"Clark, Orozco y Cía, guided me clearly and accurately on how to complete my import of wheelchairs. My process could have been difficult without their assistance"